I've seen a lot of coffee tables in my day, in many different shapes and sizes. Glass and acrylic styles are visually light, making them smart small space solutions. Circular or drum designs introduce curves to balance out clean-lined mid-century sofas. Lift-top models have built-in storage for those who like their surfaces to be minimal. The latest trend I've been seeing is multiples — two, three, or more coffee tables in a single living room — and it's a genius idea I can't believe took this long to catch on. You get more surface area for displaying your favorite things, eating (if dining is something you do at your coffee table), and kicking up your feet (again if it's allowed in your home). Plus, extra tables means more opportunities for making a design statement.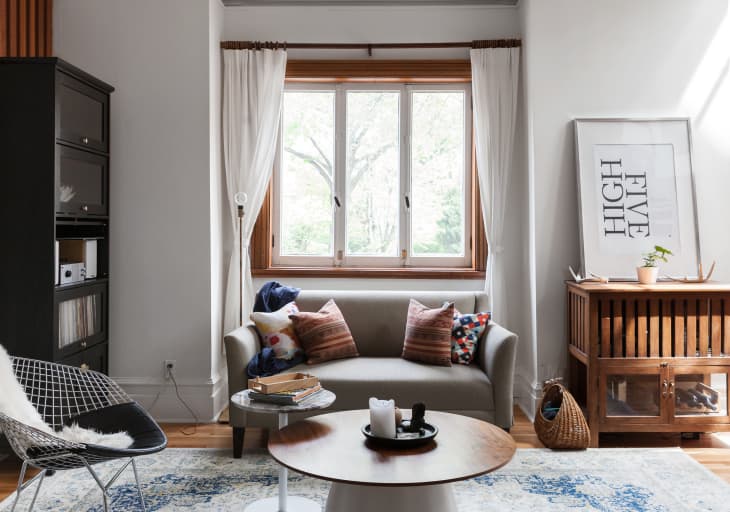 Of course, this isn't a brand-new trend, but HGTV designer Leanne Ford made me think it can be really accessible and work anywhere, even if you don't have a huge living area with room for multiple coffee tables. In a Zoom press preview of her latest Crate & Barrel collection, she pointed to placing a taller, thinner design like her Willy White Plaster Pedestal Side Table right next to a more traditional round or oval coffee table to create a tiered, mega surface for your books, drinks, and decorative objects.
Ford's aesthetic is less about matching and more about a unique, artful mix, so I'd bet she'd say the best pairs are the unlikely ones. Think something taller with something shorter, light and dark shades coupled together, and even different textures juxtaposed in terms of materials, as seen in the living room above.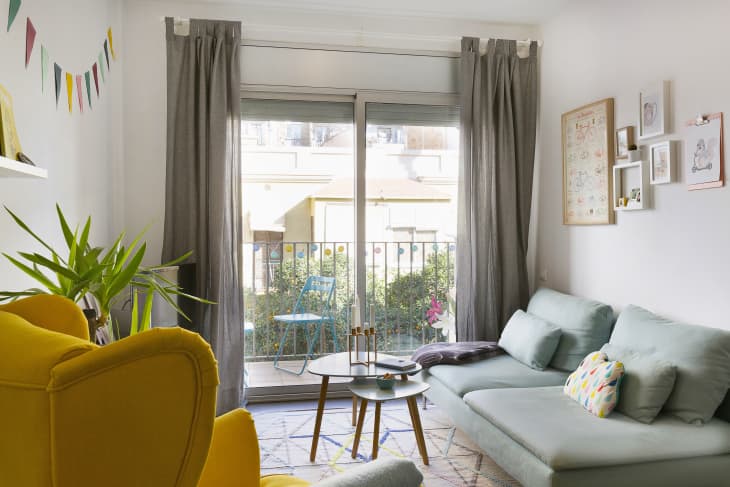 If your square footage is limited, maybe a pair or a trio of tables feels excessive or impossible to pull off in your setup, but doesn't have to be. In fact, the biggest argument for going with multiples is the added flexibility, and that's always a good thing no matter the size of your space. You can constantly reconfigure individual coffee tables, pulling them up to you as perches for beverages and snacks or pushing them out to the perimeter of your room when you want a little extra legroom.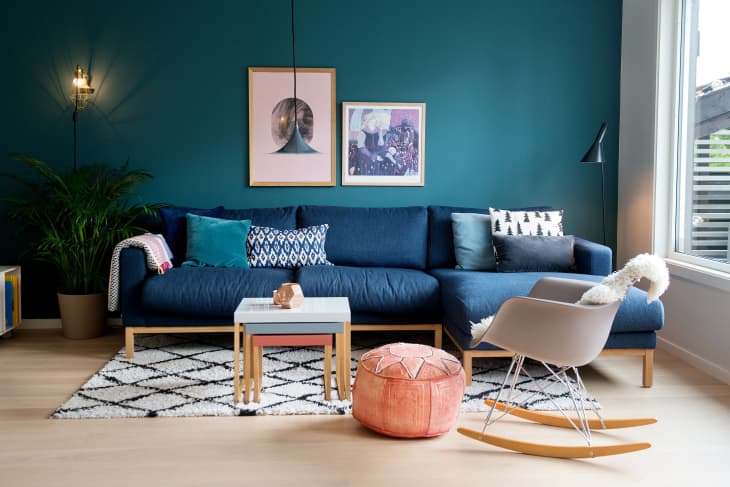 If restyling is your prerogative, you'll want to look for smaller, lighter pieces of furniture such as stools, poufs, or even nesting tables. The latter is actually ideal in my mind since this kind of set is easy to stagger in a visually-appealing way, but, as the name suggests, will shrink down into a compact footprint when nested.
When space isn't at a premium in your living room, you can certainly go the more symmetrical route, too. You'll create a lot of balance and harmony in your room if you stick to two identical tables or benches. Although this trend is usually about seeing each surface separately, it's certainly possible to push two of the same tables together to make one mega coffee table, too. This decorating idea is just about doing something a little different and layering your living room's look, so feel free to put your own spin on it.