Name: Kristin DuFour, husband Matt, son Arlo, dog Stella, and cat Harry
Location: East Nashville — Nashville, Tennessee
Type of home: Craftsman/Victorian house
Size: 2700-ish square feet
Years lived in: 3 years, owned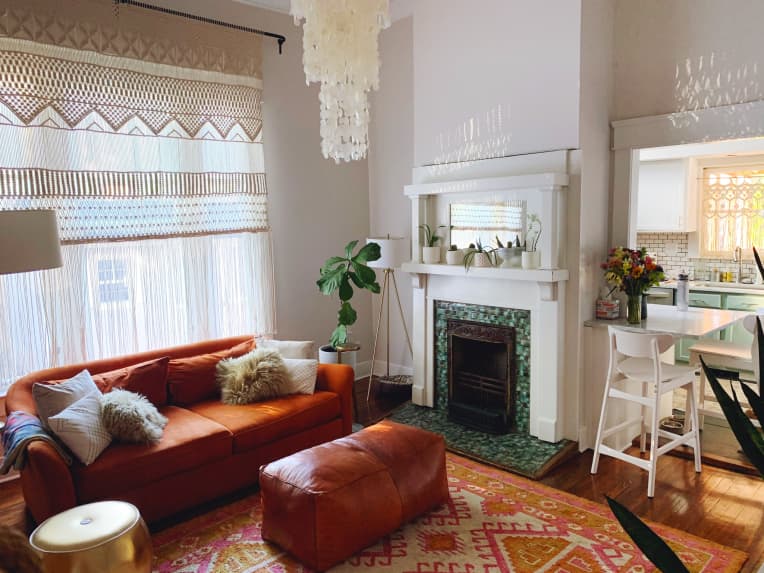 Tell us a little (or a lot) about your home and the people who live there: We bought this house on a whim. We were relocating to Nashville, for no particular reason, other than looking for a new adventure. We drove by it while visiting the city and saw it was for sale but it couldn't be shown until after we left. We asked friends that lived in a nearby city to view it and FaceTime us and they obliged.
The general consensus was that it was a charming house, so we decided to put an offer in that day and never looked back! The house was built in 1910. It has many original features intact still, but the best one is the floors. We had them refinished when we moved in but you can still see many imperfections and I love that! Every imperfection is a little piece of the home's history and the people that loved it before us.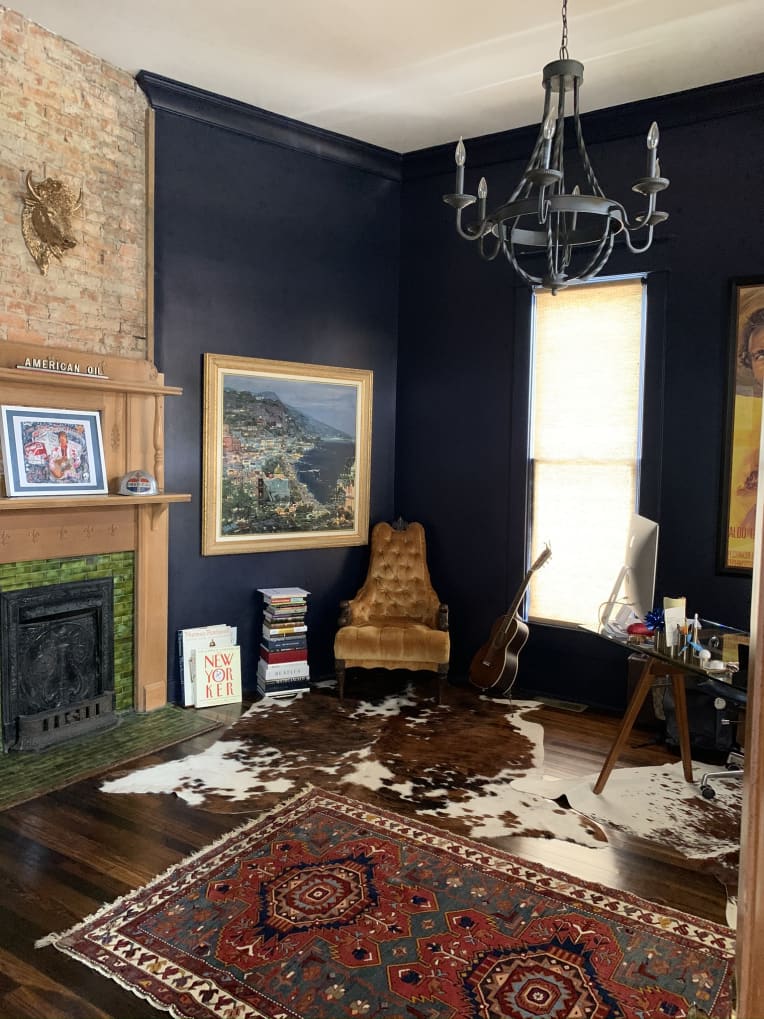 This is a home to a 2-year-old little boy and two senior pets. Nothing is more precious to us than them, therefore nothing in the house can be so precious to us that we'll be truly heartbroken if it's ruined! That being said, we've tried our best to be selective about what we bring into it, like pieces that are both beautiful and make us happy. (A few things have slipped through the cracks in the beauty department!)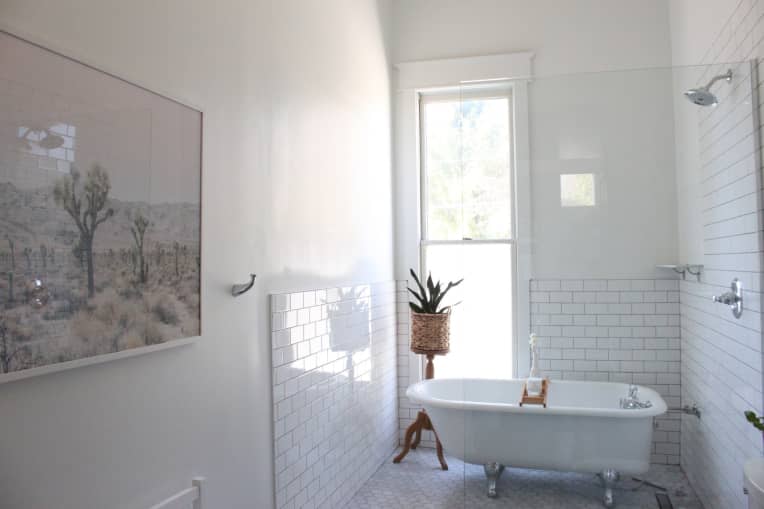 We decided to renovate the two existing bathrooms and add a third to the attic—which we use as a guest suite. One of the original bathrooms was the size of a bedroom! It was weirdly spread out, had only a clawfoot tub (that had been spray-painted black), and had wood floors. It just wasn't practical in so many ways. The two bathrooms on the main floor shared a wall so "we" (contractors) knocked it down and brought it over to make a bigger main bath and a more efficient size guest/child bath. We kept the clawfoot tub, had it re-glazed white again, added a shower, and kept partial wood floors in there because we do love them so much but tiled in around the tub/shower area. This makes for a much more child-friendly bathing area.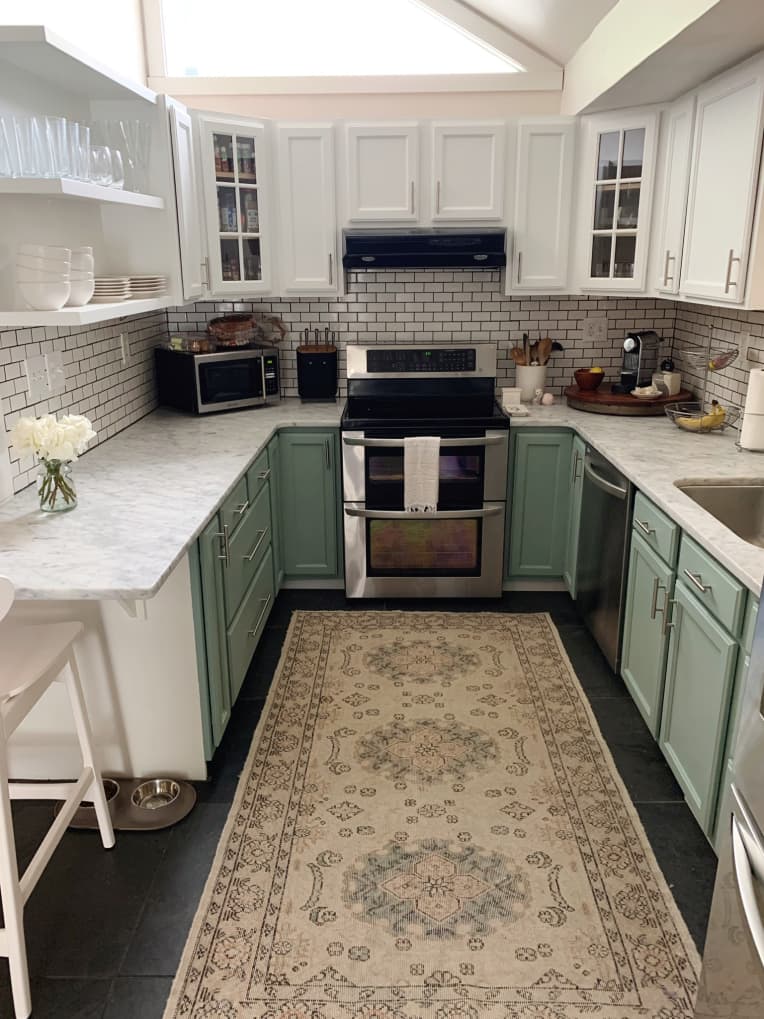 Describe your home's style in 5 words or less: Curated with an eclectic twist
Get the look: Rugs, Floor Pillows, Throw Pillows, Rectangular Pillows, Side Tables, Coffee Tables, Throw Blankets, Coffee Mugs, Coasters, Serving Trays, Wall Hangings, Framed Prints.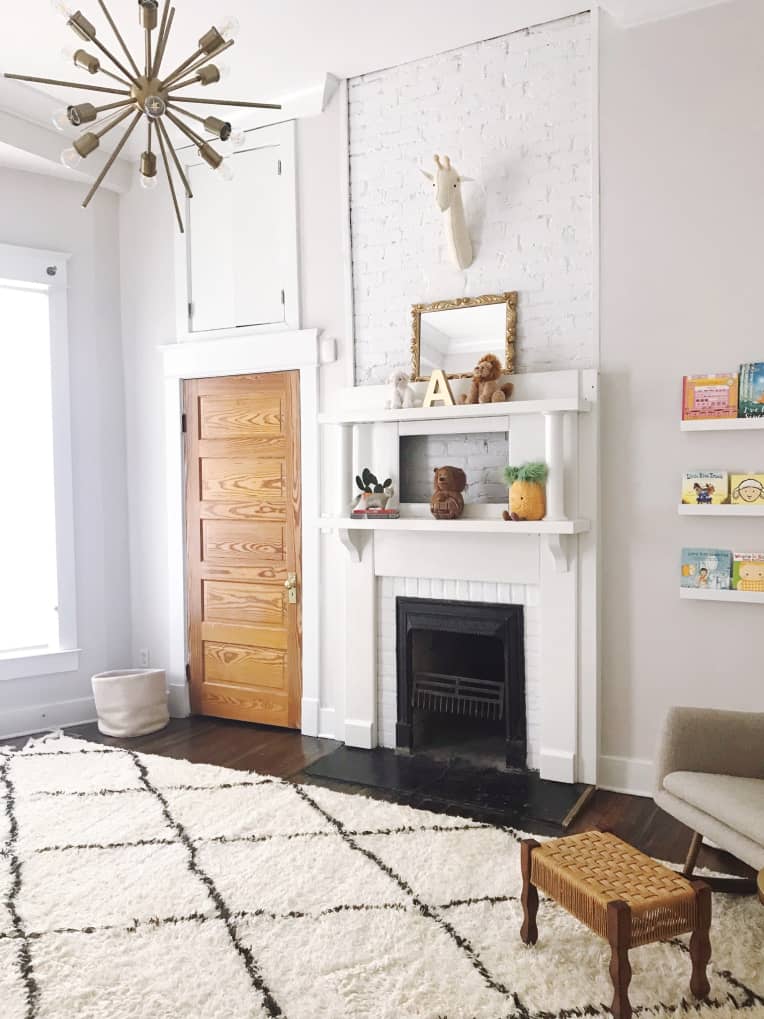 What is your favorite room and why? Arlo's bedroom as everyone's favorite room. (Pets included.) We spend so much time in there—playing, reading, lounging. It's full of special little pieces given to us by people that we love, many of which are no longer with us and never got the chance to meet Arlo. A mirror from my grandmother's home that I re-painted and a tacky little mama and baby monkey that my mom gave me when I was young both sit on the mantel, a shelf made by his uncle hangs on the wall, his bookshelves were made by his grandfather, etc. It's a room that just feels full of love. And he loves it so much.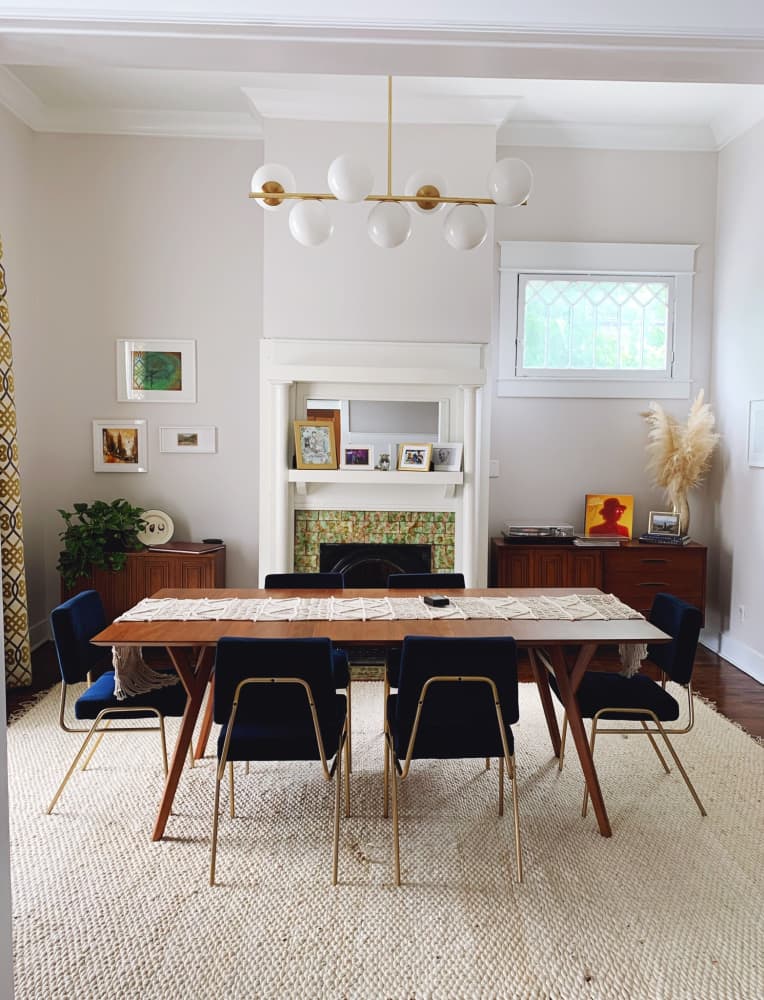 What's the last thing you bought (or found!) for your home? The last thing I bought was a photo print by Arielle Vey for our living room. Her photos are just so colorful and pretty. We have several others.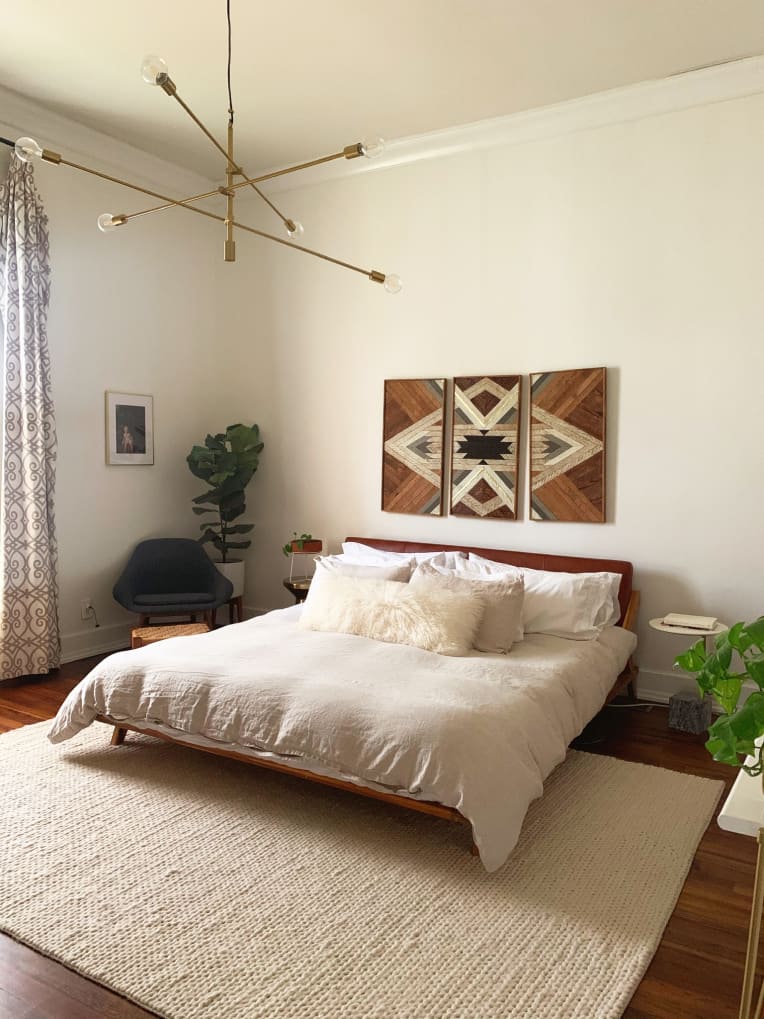 Any advice for creating a home you love? We lived in apartments before this and we didn't have a ton of stuff to put in a house. It's so hard to fight the desire to just fill your home as quickly as possible so it feels like you really live there. (For me!) Especially if it's your first "house." But having a home full of pieces that will last and were carefully curated feels so much more satisfying than just having the stuff to fill the space. Be patient and always keep a running list of things you're looking for. And always keep your eye out on vacations—pieces attached to memories are the best!!